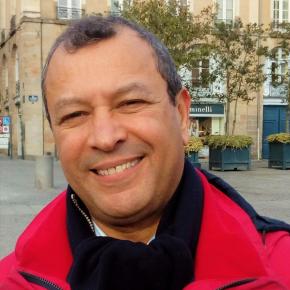 Cyber Advisor, Portuguese Ministry of Defence
Signal Corps Army Officer, qualified with the Staff Officers Course. Lt-Col Carvalho has a bachelor in Electronics and Computer Science and a Master's degree in Military Electronics Engineering.  He has been involved in several research projects and cyber related working groups, namely as Staff Officer at Army Staff HQ, in Lisbon, and as Staff Officer and Military Assistant of the Portuguese Military Representative to NATO and EU, in Brussels. Lt-Col Carvalho is an expert on Military Operations and on Techniques and Military Technologies. In 2017, he was appointed Project Manager of the NATO Smart Defence "Multinational Project on Cyber Defence Education and Training (MN CD E&T)" and national co-leader at the European Union Military Training Group - Cyber Defence Discipline.
He is now Cyber Advisor at the Directorate of the National Defence Resources at the Portuguese Ministry of Defence.