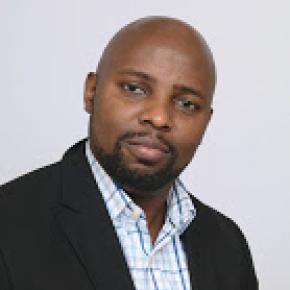 CEO and Founder, TechnologiesX
Didier Rutagarama is a world class cyber-security SME and leader, specializing in Cyber Security Strategy and Risk, Architecture, Identity Access Management, Cloud Security, and Information Security Audit. He has more than 10 years of experience in the cyber-security field.
Didier is currently employed and is assisting the New York City Government evaluate and enhance cyber security capabilities for a network infrastructure and hosted services to over 65 NYC Agencies. He is developing a framework and plan for refreshing critical infrastructure components. Directing cross-agency teams plan, design, build and deliver security transformational initiatives.
Didier is also the CEO and Co-Founder of TechnologiesX, a New York City based company established to assist enhance the inclusion of cyber-security into the growing information technology sector in Rwanda and across Africa. TechnologiesX will also contribute to cyber-security capacity building by employing and transferring knowledge to local staff. Its advisory services will assist organizations:
Determine their current cyber security posture,
Develop and plan tactical and strategic cyber-security enhancement or transformational initiatives,
Incorporate cyber-security in key business and technical functions,
Enhance confidence in the performance and delivery of key business and technical functions.
Contribute to building the next generation of local cyber-security leaders.