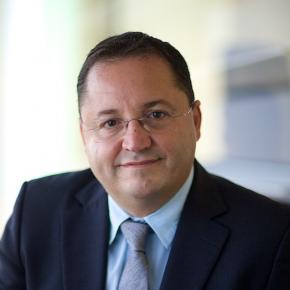 Managing Director of Middle East, Turkey and Africa, Kaspersky
Amir is the Managing Director for the Middle East, Turkey and Africa at Kaspersky. Amir is responsible for strengthening Kaspersky's leadership in the region (with the company's vision of spreading cybersecurity awareness on a national level), promoting Kaspersky's award winning business and consumer products, and Threat Intelligence services.
Amir previously held the General Manager position at Kaspersky Middle East from 2016 to 2018.  During this time he played a vital role in positioning Kaspersky as a market leader in the cyber defense industry and contributed greatly to the company's growth in the region.
Amir has more than 17 years of managerial and sales experience in the field of IT Security. He subsequently headed sales departments in large IT companies such as Emirates Computers, Trend Micro and Bluecoat. Amir holds a Master's of Science in Electrical Engineering from the Georgia Institute of Technology (Atlanta, Georgia, USA).