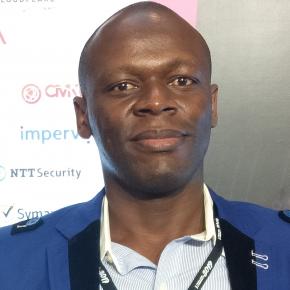 Chief Technology Officer, Dotsh Limited
Winston Ndwiga is the CTO of Dotsh Limited, the most advanced Artificial Inteligence startup in the East African region. Winston is incharge of Technology Strategy and R & D within the organization.
Prior to his current role, Winston was the lead Telecommunications Engineer in an innovation hub at the Office of the President (OOP), Government of Kenya. Before joining OOP in 2016, he spent 4 years as an Electronics Warfare Officer in the Kenya Army. Prior to that he was a Data Center Engineer at Equity Bank Ltd.
Winston has expertise in Enterpreneurship, New Product Development, Cyber Security, Telecommunications, Power Systems and Software Development spanning 16 years in the fast growing Kenyan IT sector.