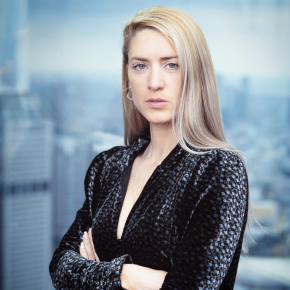 Global Programs Manager, Microsoft for Startups, Israel
Meital is a tech evangelist, speaker, and portfolio manager for a select group of high-growth, disruptive startups primarily focused on cutting-edge innovations in cybersecurity, generative AI, retail, and cross-industry solutions. In addition to her role at Microsoft, she serves as an angel investor and Venture Partner, leveraging her expertise and network to support the growth and success of emerging companies.

Meital graduated from the Technion (The Israel Institute of Technology) with dual degrees in Industrial Engineering and Management, as well as Economics. She then enrolled in the MBA program at Tel Aviv University and participated in the global campus rotation program, spending her second year at NYU's Stern School of Business

When she's not busy driving business innovation, Meital volunteers her time and expertise to the EWB [Engineers Without Borders - an NGO that helps communities around the world to access clean water, better housing, and other essential needs] and supports the alumni network. She's also passionate about using the power of AI for good, particularly in the areas of accessibility and sustainability.