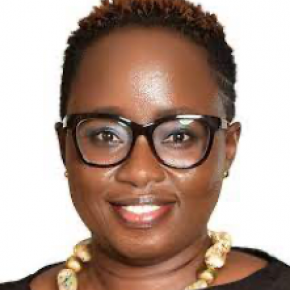 Director of Digital Infrastructure ,Skills and Empowerment, Smart Africa, Rwanda
Thelma Quaye is an accomplished technology expert with extensive experience in telecommunications, digital policy, and regulations development spanning 17 years. She is currently the Director of Digital Infrastructure, Skills and Empowerment at the Smart Africa Secretariat. Her key activities include supporting Governments across Africa to transform their economies into a digital one through the building blocks of digital infrastructure, capacity building and inclusivity through empowerment of Women and Girls into ICT.

She is a member of the boards at First Atlantic Bank Ghana and the Codefactory Africa.

Prior to joining Smart Africa Secretariat in 2019, she was the first woman to become the Chief Technical Officer at Airtel Ghana, a multinational telecommunication company with operations in 14 countries across Africa. She also worked with the ITU, UN women and African Union in the African Girls Can Code Initiative, aimed at bringing Arts, fashion and ICT education to girls through coding. She is an advocate for Girls in STEM and has led several initiatives in Ghana, to demystify STEM.

Thelma holds a Bachelor of Sciences (Electrical and Electronic Engineering) Degree from Kwame Nkrumah University of Science and Technology and a master's degree in Business Administration Laws degree from the Paris Graduate School of Management, Paris – France.