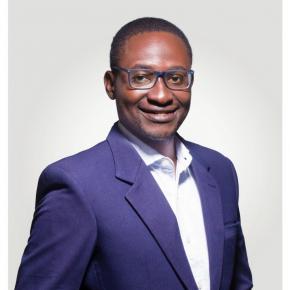 Executive Director, Africa Blockchain Institute, Rwanda
Kayode Babarinde is the Executive Director, at Africa Blockchain Institute, headquartered in Kigali, Rwanda, Africa's foremost Blockchain Think-Tank that is reimagining the possibilities of Blockchain Education, extensive Evidence-Based Research, and High-End Deployment solutions, for Digital Transformation in Africa. He has interest in Blockchain Technology, Digital Transformation Policy, and Business Management.

He obtained his Masters in Entrepreneurship Education, from Centre for Entrepreneurship & Innovation, University of Ibadan, and now rounding up his PhD with research focus on the use of Blockchain for Local Air travel.