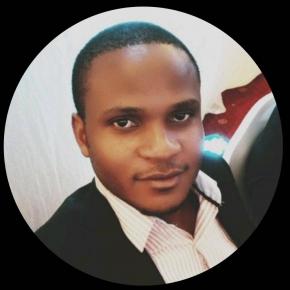 Head of Information Security, DFCU bank, Uganda
Stanley Kaaya, CISSP, ISO 27001:2013, CCNA, CFE, AZ-900, is the Head Information Security at DFCU bank, a position held since November 2022 to date.
Before joining DFCU bank, Stanley worked at Stanbic Bank Uganda for five and a half years as the manager of cyber security operations and digital forensics where he greatly improved the Information Security posture of the bank by routinely improving the existing controls and setting up new ones. This was pivotal in meeting the overall objective of cyber-risk management of the bank and was wrapped up in the bank getting certified with the ISO 27001:2013 certification in 2022, a process Stanley oversaw as the Ag. Head Information Security. Stanbic was also the first financial entity in the country to acquire this accolade, a true testament to the good information security practices.
Before joining Stanbic, Stanley worked as a forensic analyst with MTN Uganda where he helped transform the way the telecom giant conducted digital forensics. This greatly improved the quality and output of investigations in general and before MTN Uganda, Stanley worked with Huawei Technologies as a Data communications engineer, where he worked on various critical WAN projects like the IP RAN with MTN Uganda, Airtel and Africell telecoms as Huawei clients. These successful projects are the reason Uganda has LTE.
Outside work, Stanley is a husband to a loving wife and a father of two lovely children. He is an ardent sports fan, interested in a variety of sports like football (soccer) where SC Villa and Arsenal FC games are a must watch over the weekend unless in a "critsit." Stanley also loves Formula 1 and has been rooting for Sir Lewis Hamilton since his karting days, "Get in there Lewis."