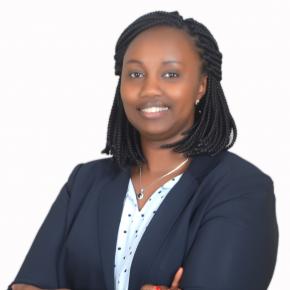 Head of Business Applications, Bank of Kigali, Rwanda
Noella is the head of Business applications in Bank of Kigali, supporting all non-core applications of the bank such as ERP, Credit management systems, and other internal applications that support automation of internal processes.
Noella Joined Bank of Kigali in January 2020 leading the ERP project implementation under the Aheza Transformation Program. After successful implementation of the ERP project, she was promoted to support the remaining projects implementations under the program as the deputy program director of Aheza.
She has a strong experience in worldwide known ERP systems (SAP, ORACLE and IFS) with extensive project management and business applications implementation skills as well as consultancy capabilities in different industries, both public and private.
Noella also previously occupied senior Information and technology positions within different institutions both in private and public sector, including Energy, Investment companies and Software development and implementations company. She has also served as board member in financial sector organization and is currently a board member in a one of the local Insurance company.
Noella holds a BCOM Honors degree in Informatics from the University of Pretoria and a bachelor's degree in information management from the Adventist University of Central Africa. She also served as lecturer at the Adventist University of Central Africa between 2004 and 2008.
Noella believes that by providing mentorship and support, we can promote inclusiveness and diversity in the field of technology therefore empower women to thrive and succeed in the dynamic world of technology.