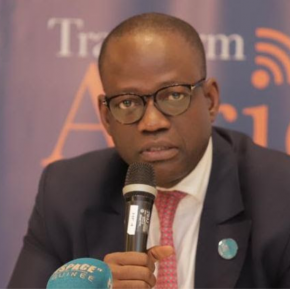 Director-General, Smart Africa
Mr. Koné was the Advisor to the Prime Minister of the Republic of Côte d'Ivoire, in charge of Digital Transformation and Public Reforms. Subsequent to that, he was the advisor to the President for seven years. Mr. Kone is a professional of the ICT industry with over 25 years' experience in the telecommunications, satellite and intelligent transport system. Prior to that, Mr. Koné held several high level technical and managerial positions with prestigious firms such as Booz Allen Hamilton and Intelsat.
Mr. Kone is a graduate of three continents. While at the United Arab Emirates, he obtained a bachelor's degree in electronic engineering. In the UK, he received a master's degree in data communication systems from the University of Brunel, and in the United States, an MBA from George Washington University.