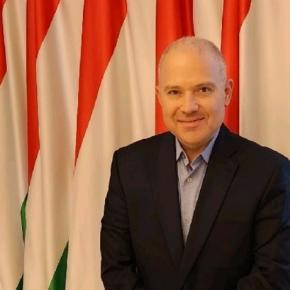 General Manager MEA & FSU, RAD, Israel
Mr. Yair Maor is a seasoned executive with extensive experience in sales and marketing, customer success, and strategic business development. He has a proven track record of successfully entering new markets, developing relationships with large Tier-1 OEM partners and B2B customers, and excelling in multidisciplinary global arenas. As a resourceful rainmaker, Mr. Maor has consistently exceeded sales and business targets.
As of January 2023, Mr. Maor has joined RAD as the General Manager, responsible for sales in Israel, the Middle East, Turkey, Africa, and the Former Soviet Union regions. RAD is the flagship company of the $1.8 billion RAD-Bynet Group, a pioneer and leader in global telecom access solutions.
Prior to joining RAD, Mr. Maor served as the Vice President of Marketing & Business Development at ELTA, where he was responsible for global sales and marketing. During his tenure, ELTA achieved annual sales and bookings of over $1.6 billion. ELTA Systems Ltd. is a group division and subsidiary of IAI – Israel Aerospace Industries, fully owned by the Israeli government.
Before his time at ELTA, Mr. Maor spent over 11 years with Gilat Satellite Networks, where he held executive positions in sales and business development. He successfully penetrated lucrative Tier-1 telecom operators, such as EE/British-Telecom and others, and in his last role, assumed the position of General Manager EMEA, also heading the defense division of the company.
Prior to joining Gilat Satellite Networks, Mr. Maor was the Vice President of Business Development & Professional Services at Orckit Communications Ltd., where he engaged with KDDI in Japan, Verizon in the USA, Deutsche Telecom, and many more.
Mr. Maor holds a B.Sc degree in Electronic Engineering and an M.B.A degree, both from Tel-Aviv University. He is also a retired Lt. Commander Officer of the Israeli Navy and a graduate of the Academic Reserve Program (Atuda) of the Israeli Defense Forces.