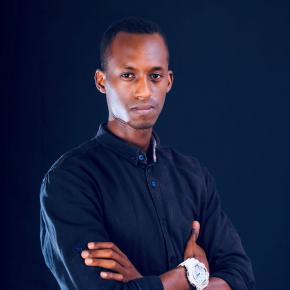 CEO & Founder, Shield Tech Hub, Rwanda
Joel Kashaija CEO & Founder of Shield Tech Hub is a seasoned cybersecurity expert with over a 7 years of experience in the field. His expertise lies in conducting, implementing effective risk management strategies, thorough conducting high advanced security assessments

Joel Kashaija has worked with leading organization across Europe primarily stationed in Ukraine, helping them strengthen their cybersecurity posture and protect their sensitive data. He has a deep understanding of emerging threats and evolving attack techniques, allowing him to stay ahead of cybercriminals and develop proactive defense measures.

As a thought leader in the cybersecurity community has delivered keynote speeches at prestigious conferences latest First.org CIRT security symposium. His insights on cybersecurity trends, incident response, and security best practices have been widely recognized and adopted by professionals in the field.

In addition to his technical expertise, Joel Kashaija is a strong advocate for cybersecurity education and awareness. He actively mentors aspiring cybersecurity professionals, sharing his knowledge and empowering them to make a positive impact in the industry. He also conducts training programs and workshops to equip organizations and individuals with the necessary skills to combat cyber threats effectively.

Joel kashaija is currently a Ph.D candidate at Kharkov University of Radio Electronics in Cybersecurity researching on creating resilient critical infrastructure his. He continues to contribute to the field through his research, consulting engagements, and collaborations with industry leaders. His passion for cybersecurity, coupled with his deep expertise, makes him a trusted advisor and a valuable asset to organization's seeking to enhance their security posture in an increasingly complex digital landscape.