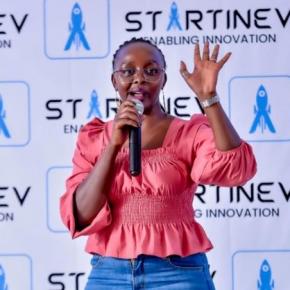 Founder, BugBounty Box, Kenya
Judy Ngure is the founder of Bug Bounty box , a platform that enables businesses and security experts to manage vulnerabilities. she has been a cyber security practitioner for over 5 years of experience in the field, mostly specialising in application security , Bug bounty programs, enterprise security , data compliance , information security and overall security exposure of organisations.
She sits on different advisory boards across Africa, mostly to help bring diversity in the cyber security field: Ie cyber safe foundation and vigi trust In her line of work she has managed to co-found a community of women in cybersecurity that aims to upskill women in cyber security and in 2021 founded an Identity management platform that services 32 countries across african. She has been nominated and won awards in the following categories, just to mention a few:
Nominated for Cyber security woman of the world -2023 Top 50 women in cybersecurity africa - 2021 Young CISO awards 2022 - Nigeria Woman hacker of the year(africa) -2020 Nominated woman hacker of the year award internationally- 2020
She continues to build for Africa and help bring about cyber safety in our beautiful continent of africa.