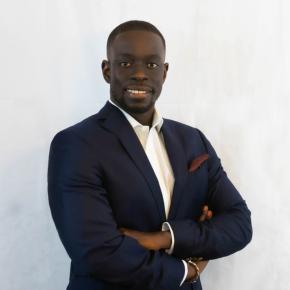 Founder, Cyber Without Borders, Senegal
Abdou is a dynamic force in the cybersecurity sphere with over 15 years of experience, leveraging his extensive experience to shape the security strategies of diverse sectors, from the US to Europe, the Middle East, and Africa. His versatile roles have been instrumental in establishing and spearheading security operation centers across the globe. He has supported numerous Fortune 500 companies and government agencies, including prestigious names like McKinsey & Company, Lockheed Martin, Dell, Chevron and Capgemini. His influence spans various industries such as Technology, Management Consulting, Financial & Banking, Biomedical/Pharmaceutical, MSSP, and Oil & Gas, positioning him as a versatile cybersecurity leader.

The heart of his work extends beyond professional pursuits. A deep passion for social entrepreneurship sparked the creation of Cyber Without Borders, an innovative NGO. The primary mission of this organization is to bridge the cybersecurity talent gap by unveiling and nurturing the untapped potential of youthful minds dwelling within the slums of Africa. Abdou firmly believes in the capacity of these promising individuals to shape the future of cybersecurity.

His academic credentials provide a robust foundation for his endeavors. Abdou holds a Master's degree in Engineering from Florida International University, supplemented by a collection of prestigious industry certifications, including GCFA, GSEC, GREM, GCFE, GRID, GSEC, GPEN, and GSTRT.

Abdou's journey is an inspiring narrative of using technology to catalyze social change, a testament to the power of education, and the transformation it can bring to individuals and communities. By harmonizing his technical acumen with a commitment to empower the less privileged, Abdou stands not just as a cybersecurity expert, but as a beacon of hope for a brighter, safer, and more inclusive digital future.