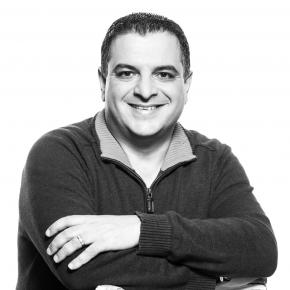 Entrepreneur and Innovation Catalyst, Ascend Foundry, Israel
 In the past 20 years, Mr. Hans Shakur has been advancing tech innovation, ecosystem, economic development, public diplomacy, and impact creation, all of which aim to augment the Tech Innovation Ecosystem and foster collaboration, inclusion, and a better future across the MENA region.
He has been honored as one of the Top 100 Influential People in the Israeli Hi-Tech by Geektime and one of the 72 Role Models of the Israeli Tech-Entrepreneurial Ecosystem.
From 2019 - 2021, Mr. Shakur led the planning and formulation of a 5-Year Policy Plan for the Advancement of Hi-Tech, Innovation, and Economic Development in the Arab society in Israel. The plan was approved in Oct 2021 by the Israeli Government with an allocated budget of ILS 600 Million.
He transformed the city of Nazareth into an Innovation Hub by attracting and bringing tech companies to branch out and establish R&D centers in the city, creating quality employment for thousands of engineers, and promoting the city's tech scene by building the community, bottom-up, and accelerating pioneering tech ventures, resulting in the urban, economic and social development of Nazareth and the Arab society in Israel.