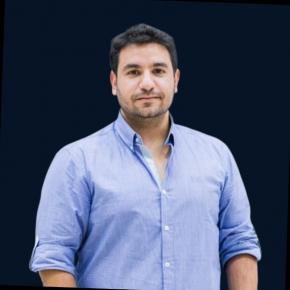 Chairman and CEO, ThinkCyber LTD, Israel
 
David Shiffman, Chairman and CEO of ThinkCyber TLD. is a renowned expert in information security and cyber operations with over 15 years of experience in the field.

He has served as a senior trainer to special forces and secret services. His expertise has been sought by military, government, and enterprise customers worldwide.

Under Mr. Shiffman's leadership, ThinkCyber TLD has achieved significant success through the development of the CYBERIUM ARENA simulator and the creator of Specto, a Global Threat Analysis platform.
Prior to his current role, Mr. Shiffman served as a CISO for one of Israel's largest insurance companies and also worked as a Cybersecurity Consultant.
He is also currently the Head of the Cyber Security program at one of Israel's largest B2C tech academies.

Today, Mr. Shiffman continues to drive ThinkCyber TLD's technological development, growth, and innovation. Enhancing training programs incorporating AI capabilities into cyber training. His vision and leadership are propelling the company forward, preparing the next generation of cybersecurity professionals for the challenges of tomorrow's cyber security threats.