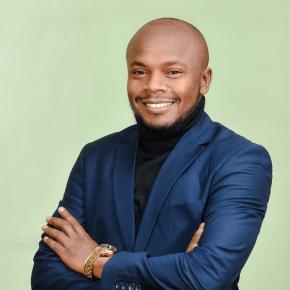 Chief Technology Officer, Maisha Bora Sacco Society, Kenya
With over 8 years of experience in Information Security and Technology, Kelvin is a dynamic and innovative technology leader. He excels in shaping strategic visions, driving technological advancements, and delivering transformative solutions to tackle intricate business challenges. Kelvin's relentless passion for harnessing cutting-edge technologies to optimize operations and fuel growth has earned him a proven track record of success. As a proficient team leader, he fosters high-performing teams that consistently achieve outstanding results in the fast-paced realm of technology.

Kelvin's diverse skill set includes expertise in technology strategy and vision, adept team leadership and development, agile methodologies, and seamless adoption of emerging technologies. He thrives on fostering product innovation and development while leveraging data analytics and business intelligence to drive data-driven decision-making. Moreover, Kelvin is well-versed in cybersecurity and risk management, implementing robust measures to safeguard critical information. He is also proficient in managing cloud computing and infrastructure, forging valuable vendor partnerships, and optimizing budgeting and resource allocation for optimal outcomes.

Kelvin's commitment to staying at the forefront of technological advancements and his ability to translate complex concepts into actionable strategies make him a valuable asset in any technology-driven organization.