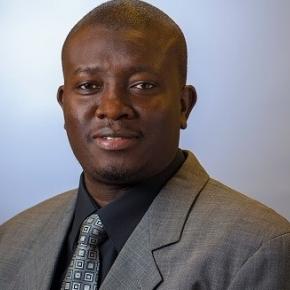 Associate Teaching Professor, CMU-Africa, Senegal
Assane Gueye, is an Associate Teaching Professor at Carnegie Mellon University Africa (CMU-Africa), co-Director of the Upanzi Network and CyLab-Africa initiatives, and a Guest Researcher at NIST, USA. His research interest includes cybersecurity, security and resilience of large-scale systems, and Information and Communication Technologies for Development (ICT4D).

Assane completed his Ph.D. in electrical engineering and computer sciences from UC Berkeley in March 2011. He received a master's degree in 2004 in communication systems engineering from Ecole Polytechnique Fédérale de Lausanne, Switzerland. He is a Fellow of the Next Einstein Forum (Class of 2016). In 2019 he was nominated as a member of the European Alliance for Innovation (EAI) inaugural Fellow Class.