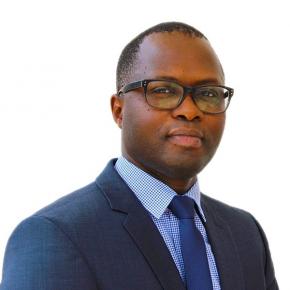 CEO, Rwanda Space Agency, Rwanda
Francis NGABO is an engineer in Electronic and Communication with close to 20 years of experience in the field of telecommunication. His experience includes holding the post of Spectrum Manager in the Regulatory Authority and heading various departments of Information and Communication System in Government institutions.
He holds two Masters Degrees in Satellite Communications from UK and Communication Management from Rwanda. He is an army officer with the rank of Colonel.
Francis NGABO is currently the Chief Executive Officer of the Rwanda Space Agency (RSA), a government institution created with the mission of promoting space services for the socio-economic development of the country. RSA is mandated with key responsibilities that include advising the Government on creation, development and implementation of national and international space policies and strategies, to cooperate and collaborate with other regional and international bodies with a similar mission and creating an environment conducive to entrepreneurial and industrial development in space technology.