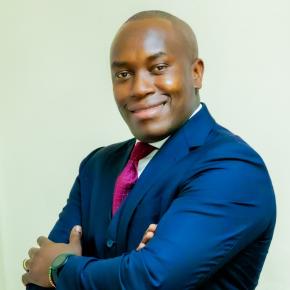 Regional Lead (PS) of Amazon Web Services, Sub-Saharan Africa (WECA), Kenya
Robin is the Public Sector Regional Lead (PS) for Amazon Web Services (AWS) Responsible for leading strategy and guiding the company's growth in Sub-Saharan Africa (SSA). In his role with AWS, Robin and his team support organizations to leverage the unique advantage of cloud computing and help drive innovation in government, healthcare, education and non-profit organizations.
Robin is a tenured business leader with over 20 years of experience in General Management, Strategic operations and Business Development. He has extensive experience leading business teams in multinationals & engaging with multiple industries across the African territory- having led teams in technology companies such as Microsoft, SAP and Computer Revolution Africa. Robin has overseen multiple market and technology realignments necessitated by a rapidly changing business environment in SSA.
Robin is a leader in business strategy and deeply understands the African market as a whole.  He has worked closely with key policy and government stakeholders in Africa. Robin is passionate about the impact of technology in everyday living, and has a particular interest in youth mentorship. 
Born and educated in Kenya, Robin has a Bachelor of Science in Computer Science from Egerton University.