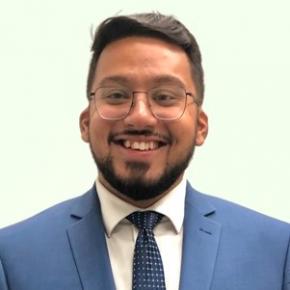 Director, Global Strategic Sustainability Partnerships, BlackBerry, Canada
Maaz Yasin is BlackBerry's Director of Global Strategic Sustainability Partnerships. In his role, Maaz leads BlackBerry's global engagement with governments and related public-sector entities to build resilient partnerships by leveraging BlackBerry's unmatched expertise in cybersecurity and the Internet of Things (IoT). Maaz also works closely with BlackBerry's senior leadership team to build awareness about how trust and resilience is crucial in an increasingly interconnected, and sustainability-conscious world.

Previously, Maaz served as a senior advisor to the Justin Trudeau government in Canada. For over seven years in the Canadian government, he directly advised senior ministers – including Canada's Foreign Affairs Minister, Trade Minister, Finance Minister, and Deputy Prime Minister. He also was Justin Trudeau's political advisor during the Canadian federal election in 2021. Maaz has led in advising the Canadian government on many high-profile issues such as Canada-Africa relations, Canadian government's anti-racism strategy, Canada's immigration policies, the war in Ukraine, and the Canadian federal budget.