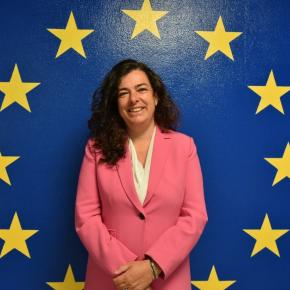 European Union Ambassador to Rwanda
Bélén Calvo Uyarra serves as Ambassador to Rwanda since September 2022.
Ambassador Bélén Calvo Uyarra is a European Union public servant since 2001. She served in the European Commission – DG Development, before joining the EU External Action Service in the EU Delegations to Nigeria and ECOWAS, Liberia and South Africa. Between 2020 and 2022 she was detached to the Cabinet of the Spanish Ministers of Foreign Affairs, European Union and Cooperation, as Senior advisor for Africa. She has worked over twenty years in Africa and with Africa and she is eager to continue learning on this journey.