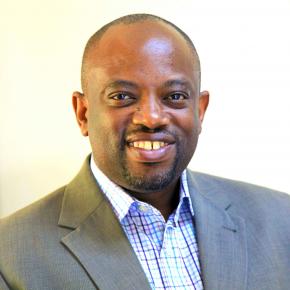 Chairman, dx5/CIO Africa, Kenya
Harry Hare is a visionary business leader and tech enthusiast known for his profound contributions to the field of information technology and corporate publishing in Africa. As the Chairman and Publisher of CIO Africa, a product of dx5, he has played a pivotal role in shaping the region's technology landscape and driving innovation in the corporate world.

With a deep understanding of the power of technology to transform industries and societies, Harry Hare has dedicated his career to bridging the gap between cutting-edge technology and business strategies.

In the early 2000s, Harry recognized the untapped potential of the digital publishing industry, especially in the context of Africa's expanding tech landscape. With an ambitious vision to bring global technology insights to Africa and showcase the continent's tech prowess to the world, he co-founded CIO Africa.

Under Harry Hare's leadership, CIO Africa quickly became the premier platform for technology news, insights, and trends in the region. The publication garnered a loyal readership among business executives, IT professionals, and tech enthusiasts alike, making it a significant voice in the African tech ecosystem.

As Chairman, Harry has been instrumental in guiding the strategic direction of CIO Africa, ensuring that it remains at the forefront of technology journalism and thought leadership. Through interviews with industry pioneers, thought-provoking articles, and in-depth analyses, the publication has continued to shape the technology agenda in Africa.

Furthermore, Harry Hare's influence extended beyond CIO Africa. He actively participated in various tech conferences, seminars, and panel discussions, both within Africa and on the international stage. Through these engagements, he sought to foster collaboration and knowledge exchange between African tech communities and global players.

Harry's commitment to empowering Africa's tech landscape and fostering innovation earned him recognition and accolades within the industry. He became a sought-after speaker and advisor for tech startups and corporate giants alike, championing diversity, inclusion, and sustainable practices in the tech sector.

In addition to his professional achievements, Harry Hare is known for his philanthropic efforts in promoting education and technology literacy among underprivileged communities in Africa. He firmly believes that by democratizing access to technology and knowledge, Africa can leapfrog into a brighter and more prosperous future.

Harry Hare's journey as the Chairman and Publisher of CIO Africa is a testament to the power of technology to transform lives and economies. His leadership and dedication continue to inspire countless individuals and organizations to embrace innovation and make a positive impact in Africa's dynamic technology landscape.